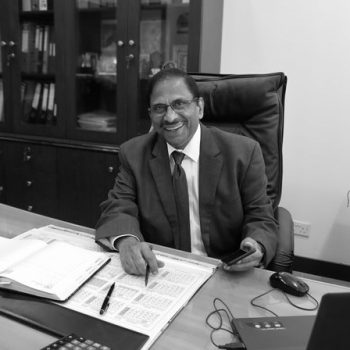 Mr. Balasubramanyam is a qualified Chartered Accountant (FCA) and also a member of the British Institute of Management, U.K. Mr. Balasubramanyam had held very senior positions in the Insurance Industry in India and overseas in several countries in the Gulf region and in Greece. 
He had worked with ACE Group of companies, the largest insurance intermediary for over 12 years. He later moved to UAE and worked for Inchcape as the Country Finance Manager. Here he was instrumental in establishing innovative inventory control mechanism and putting in place working capital controls. 
He subsequently established his own Audit & consultancy firm in Bahrain engaged in strategic planning, profitability studies, project evaluation, organizational review, IT planning, Business Process Reengineering, Project reports, design and develop staff incentive schemes etc. After 5 years of very successful operations as Managing Partner of Gulf Audit, Mr. Balasubramanyam formed a Consulting Firm – Assure Consulting W.L.L- focusing mainly on High End Financial Consulting, Outsourcing and Technology.