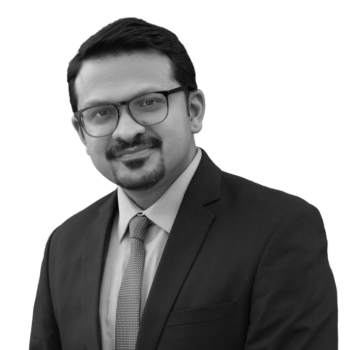 Bharat Venkat is a Qualified Chartered Accountant from India.  In his capacity as Director, he has extensive experience serving as a liaison to management, development of project timelines, tracking project status, reviewing deliverable, coordinating with staff and client, and analyzing risks and deficiencies to develop solutions and draft remediation plans.
He has over 10 years' experience in the field of Internal Audit, Implementing GRC solutions and carrying out External Audit assignments across various industry lines.
He was Manager Governance Risk Compliance with Auditime Information Systems in India and handled consultative assignments for implementing continuous control monitoring and Audit & Risk management solutions.
He was working as senior auditor with BDO in Qatar and handled Internal Audit assignments prior to joining Assure Consulting.